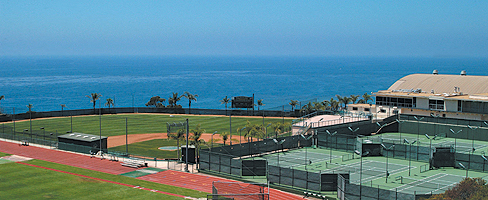 Stoa University (Monday Workshops) - UPDATED
Information updated 5-29-2011
New to NITOC this year.
The Stoa Board is providing a number of workshops designed to encourage and equip you and your club in Christian homeschool forensics. These will be held in Cabrillo Hall at Point Loma Nazarene University.
These workshops are open to all coaches and parents.
No registration or payment required--just show up!
If you are not able to check-in at your hotel or dorm accommodations, you may store your luggage in the basement of Cabrillo Hall during the workshops.
The following is a possible schedule of workshops. The classes and times are subject to change.

10:00 - 11:15 Module 1



Room 1: State of Stoa - Scott York


Room 2: Advanced Judges Training - Chris Jeub


Room 3: How to Grow Your Club - Joanne Quan / Elise Pope


Room 4: Running Tab - Jeff Yeates / Konrad Hack


11:15 - 11:30 Break
11:30 - 12:30 Lunch (not provided)
12:30 - 1:45 Module 2


Room 1: Bringing Speech and Debate to Your Community - Joanne Quan


Room 2: How to Run a Tournament - Laura Yeates


Room 3: Open Forum - IE news, views, and Qs - Charlotte Rehn


Room 4: Taking Debate Clubs to the Next Level - Diana Wolfson / Elise Pope


Special Student Workshop: How to Debate the Surprise Case!
Taught by Coach Griffith Vertican (2007 NPDA College Debate Champion)
(This talk is provided as a service to students, but it is not endorsed by Stoa.)
1:45 - 2:00 Break

2:00 - 3:15 Module 3



Room 1: The New Paradigm for Speech and Debate - Brita Jorgensen


Room 2: Adjudication - Elise Pope


Room 3: Parli and LD Policy - Dorr Clark / Joanne Quan


Room 4: Judge Recruitment - Diana Wolfson


3:15 - 3:30 Break
3:30 - 5:00 Round Table
Hosted by Board members & Committee Chairs



Philosophy of Stoa


Organization


Vision for the Future


Initiatives


Year in Review


Q & A