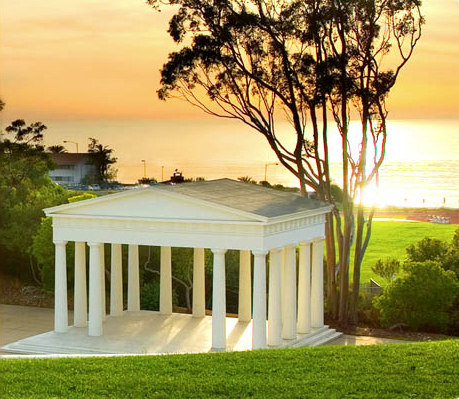 Welcome to the 2011
Stoa National Invitational Tournament of Champions
The Stoa Board of Directors is excited to welcome you to the Second Annual National Invitational Tournament of Champions. Stoa's NITOC is a National Championship Tournament, open to all qualified Christian Homeschool Speech and Debate students regardless of league affiliation. Qualification is based on the student's performance over the course of the season as documented on the National Christian Homeschool Speech and Debate Rankings website. Stoa desires to bring together the best speakers and debaters from around the country to compete at a true National Championship.
This year's National Championship is hosted at the beautiful Point Loma Nazarene University. Spectacular ocean views are present from throughout the campus. It is hard to imagine a more scenic location for the National Championship. The serene surroundings should provide the ideal setting for honoring God with great competition, wonderful friendships, and lasting memories.
Point Loma Nazarene University
3900 Lomaland Drive
San Diego, CA 92106
(619) 849-2200
Directions and Maps
Competition Days:
Tuesday Morning May 31 to Saturday Evening June 4
Stoa University: Workshops and Classes
Monday May 30
Registration
Registration opens Monday, May 2 at noon Pacific Time
Registation closes Monday, May 16 at noon Pacific Time
Information Tabs (on the left side of this page)
Please read through each of these tabs as they provide valuable information about all aspects of the tournament. It is expected that everyone attending NITOC will be familiar with the information presented on these pages.
Questions
Email nitoc2011@gmail.com
Joyfully serving,
Van and Susan Schalin
Tournament Directors