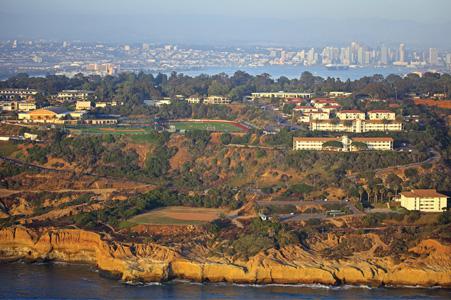 Dear Community Judges,
We are so grateful for the time and energy invested by our Community Judges! Without you we could not run this tournament. We hope and pray that this experience is a blessing to you!
Below is the schedule for the Community Judges. It is slightly different than the competition schedule because it allows enough time for Community Judges to attend the mandatory orientation, find their classroom, and time to fill out their ballots after the round.
Each Community Judge should allow time for parking before their orientation and plan to spend about three hours with us at the tournament.
Community Judges will receive an email to the address you provided to the student who recruited you. It will detail everything you need to know, such as parking and directions to the campus.
Again, thank you for your time. We appreciate you!
Blessings to you,
Van and Susan Schalin
NITOC Tournament Directors


Block_______Event_______Day______Begins___Ends
Block 1 Debate-Prelim Round 1 Tuesday, 5/31 8:45 AM 11:45 AM

Block 2 Debate-Prelim Round 2 Tuesday, 5/31 10:45 AM 1:45 PM

Block 3 Speech-Pattern A-Round 1 Tuesday, 5/31 1:30 PM 4:30 PM

Block 4 Debate-Prelim Round 3 Tuesday, 5/31 3:30 PM 6:30 PM

Block 5 Speech-Pattern B-Round 1 Tuesday, 5/31 6:30 PM 9:30 PM



Block 6 Debate-Prelim Round 4 Wednesday, 6/1 7:15 AM 10:15 AM

Block 7 Speech-Pattern A-Round 2 Wednesday, 6/1 9:30 AM 12:30 PM

Block 8 Debate-Prelim Round 5 Wednesday, 6/1 12:15 PM 3:15 PM

Block 9 Speech-Pattern B-Round 2 Wednesday, 6/1 2:15 PM 5:15 PM

Block 10 Debate-Prelim Round 6 Wednesday, 6/1 4:15 PM 7:15 PM



Block 11 Debate Outround 1 Thursday, 6/2 7:00 AM 10:00 AM

Block 12 Speech-Pattern A-Round 3 Thursday, 6/2 9:15 AM 12:15 AM

Block 13 Debate Outround 2 Thursday, 6/2 11:45 AM 2:45 PM

Block 14 Speech-Pattern B-Round 3 Thursday, 6/2 1:45 PM 4:45 PM

Block 15 Debate Outround 3 Thursday, 6/2 3:45 PM 6:45 PM


Block 16 Debate Outround 4 Friday, 6/3 7:45 AM 10:45 AM

Block 17 Speech Quarters Friday, 6/3 10:00 AM 1:00 PM

Block 18 Debate Outround 5 Friday, 6/3 12:45 PM 3:45 PM

Block 19 Speech Semifinals Friday, 6/3 3:30 PM 6:30 PM

Block 20 Debate Outround 6 Friday, 6/3 6:45 PM 9:45 PM


Block 21 Debate Outround 7 Saturday, 6/4 7:30 AM 10:30 AM

Block 22 Speech Finals Saturday, 6/4 9:45 AM 12:45 PM

Block 23 Debate Outround 8 Saturday, 6/4 12:45 PM 3:45 PM

Block 24 Debate Finals Saturday, 6/4 3:45 PM 6:45 PM